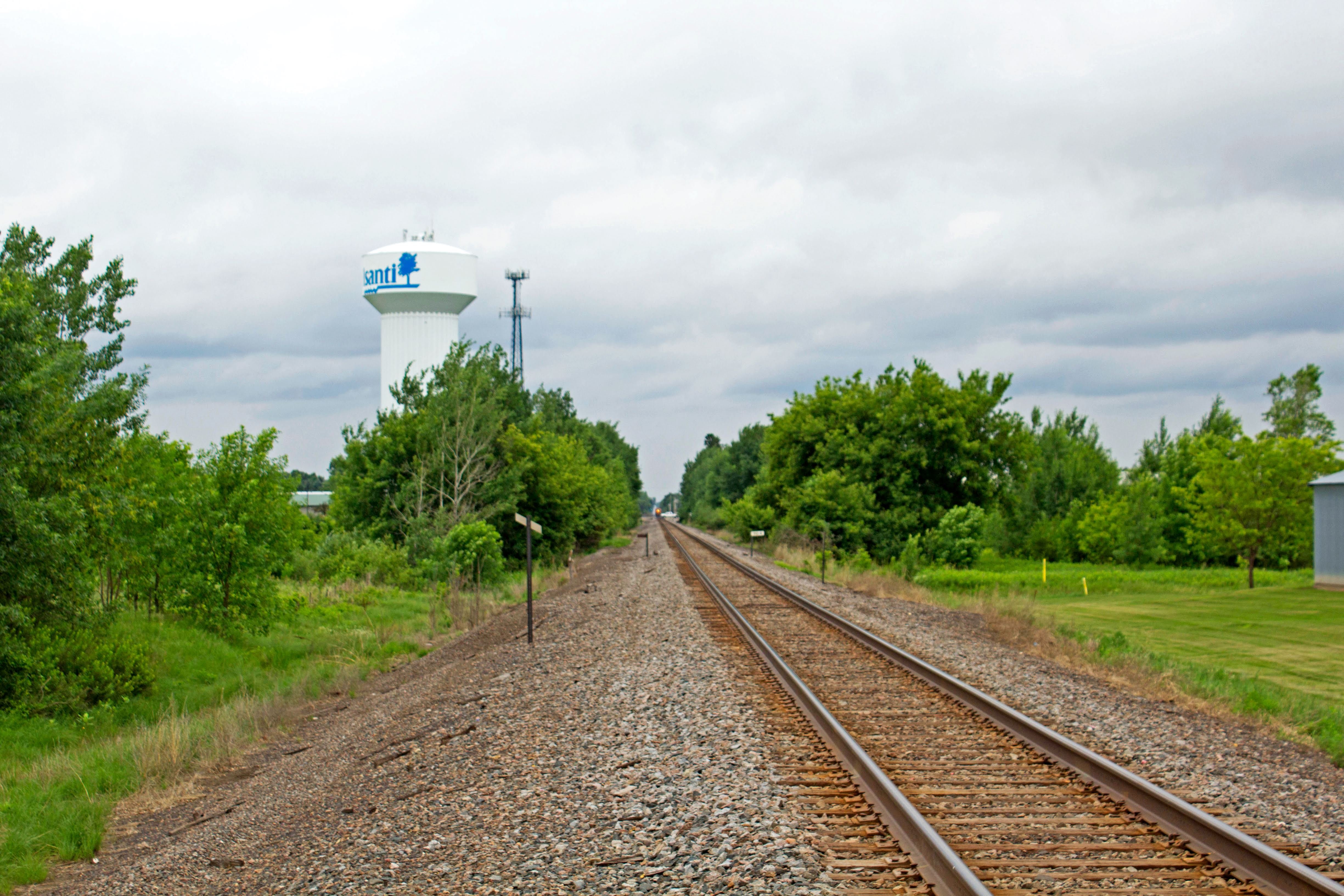 About an hour north of the Twin Cities lies a quaint, charming town called Isanti. Residing with about 5,600 people, Isanti is a great spot to really grow close to the locals and understand how nice a small town can be.

Isanti History
Like most areas throughout Minnesota, the Isanti Township originally resided of the Dakota people. They're responsible for the naming of the town, isan meaning "knife" and ati meaning "camp." As time progressed, settlers came to this location in purpose of living alongside the train track, making shipment of their produce most convenient. The area was very dependent on these farmers, always welcoming and encouraging any that would move here. The main cash crop sold as potatoes to starch factories or warehouses. As young individuals began to move to other towns and cities during the 1950s, farms consolidated. Businesses with the intention of serving farmers, gradually vanished and were replaced by businesses for families. Isanti in modern day is now a residential community with many citizens employed in the neighboring areas.
Isanti is built upon a community of individuals who pride themselves on maintaining positive and warming relationships with each other. Flagship Bank is known as the trustworthy, local bank in the community. Honored to be a part of the establishment of the first ever town bank, we truly get to know and care for our customers. Throughout our Isanti branch we showcase great history samples of the area. Display cases contain vintage bank statements, aged money, and a paper copy of the "First Bank of Isanti" certification. The original bank location was once downtown, but due to an expanding client base, we moved to a separate establishment with more space and a much more convenient access for our clients.
Downtown Isanti
In place of the original downtown bank location resides a classic looking barbershop, complete with a red, white, and blue sign on the outside. The main street continues its charm with a local mom and pop cafe called Creamery Crossing. Here you'll find breakfast served all day, classic hamburgers, and fresh desserts such as homemade pie and ice cream malts. Besides this admirable restaurant, the Isanti downtown include a photography studio, two thrift stores, and a post office. The street is comprised of brick sidewalks and "Historic Main Street of Isanti" banners hung from the street posts. The classic brick buildings carry vines and plants on their sides and adorable shutters on the outside of the windows. While walking around the area, I felt a sense of safety and a refreshingly clean atmosphere. There wasn't a sign of trash or graffiti in sight.
What to do?
When locals aren't spending time downtown, they can be found at various entertainment spots. One popular location is the Rum River BMX Track. This pedal bike racing facility is ran as a non-profit organization, providing support from local volunteers. They offer events throughout all seasons. Another popular spot, especially during the winter months, is the Winter Greens Golf and Grill. Here you'll find delightful food and drinks, year round golfing, and summer volleyball leagues. If you're looking for more physical activity, you can escape to the outdoors of Isanti. With 179 acres of parkland and over 29 miles of trails, locals are bound to venture outside. The largest park in the area is known as Bluebird Park containing many walkways and a ball field.
Local Events
You're not a true Isanti resident until you've been to the annual Rodeo. Each summer the Isanti Fire District organizes this event for the entire community to enjoy. This year will be the 42nd Rodeo taking place July 6th - 8th. A dance with live music will be held after each rodeo performance. Many local businesses, such as our Isanti Branch, have tickets for sale as well as online.
Filled with music, food trucks, a beer wagon and more, brings us another summer event - the City of Isanti Street Dances. This is only offered three times throughout the summer: June 23rd, July 14th, and August 11th. If you can't make these dates though, spend some time at the local farmers market. Every Friday from May 25th until September 28th, Isanti offers local produce for purchase. For an entire list of current Isanti events, you can find it on their website.
While I only had one day to explore Isanti, I was very charmed by the quiet community and unique personality it entailed. All of us at Flagship Bank feel honored to have a home branch in this wonderful and historic township.